Everyone is welcome to play at Indian Trails Golf Course, no matter your skill level. We understand breaking into the game as a beginner golfer can feel intimidating. We're here to make your first golf experience a positive one.
At it's core, your golf experience should be one thing: fun. When you start out, don't sweat the rules or mastering everything at once. It takes practice, and we're here to help.
---
Before You Play
Where You'll Go
The golf course is located at 2776 Kalamazoo Ave SE. We have free parking onsite.
After parking, visit the clubhouse. Let one of the clubhouse staff members know that you're a beginner and would like an introduction to the course. We'll show you around, help you book a tee time, purchase range balls, rent clubs, and more.
What You'll Need
A Golf Bag
Golf bags come in many forms and range in price depending on the features. For a beginner golfer just looking for something to carry clubs in, a used bag from a sports resale shop will do just fine. We also rent golf bags with a set of clubs for $10.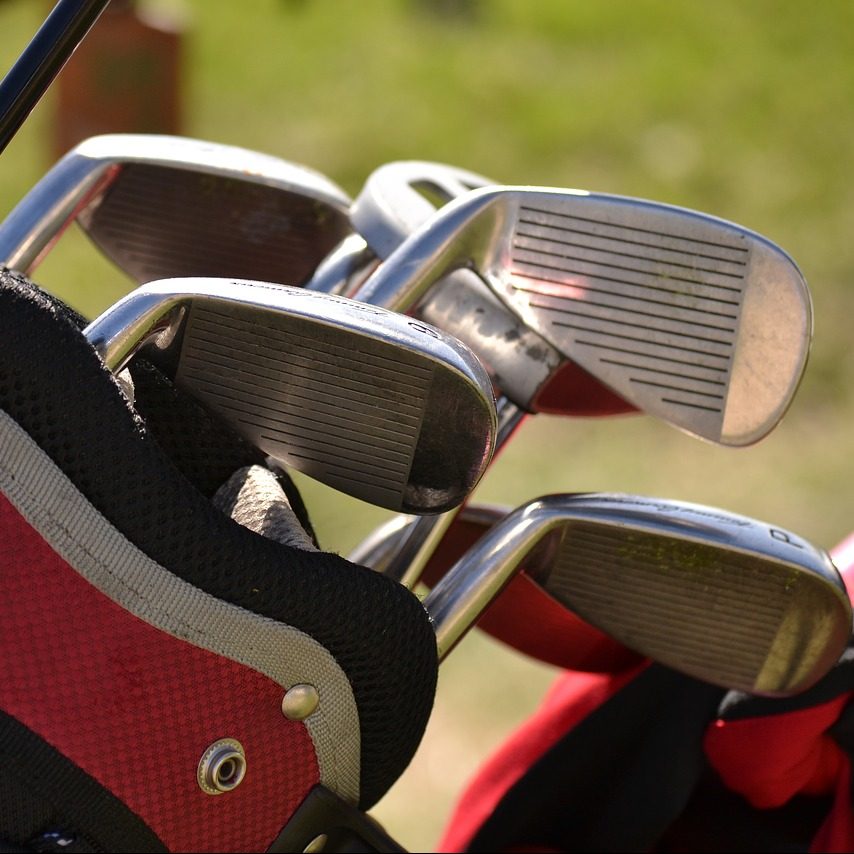 Golf Clubs
If you're just starting out, there may not be an immediate need to purchase clubs. Consider borrowing a set from a friend or family member. Otherwise, we rent a set of golf clubs and a bag for $10.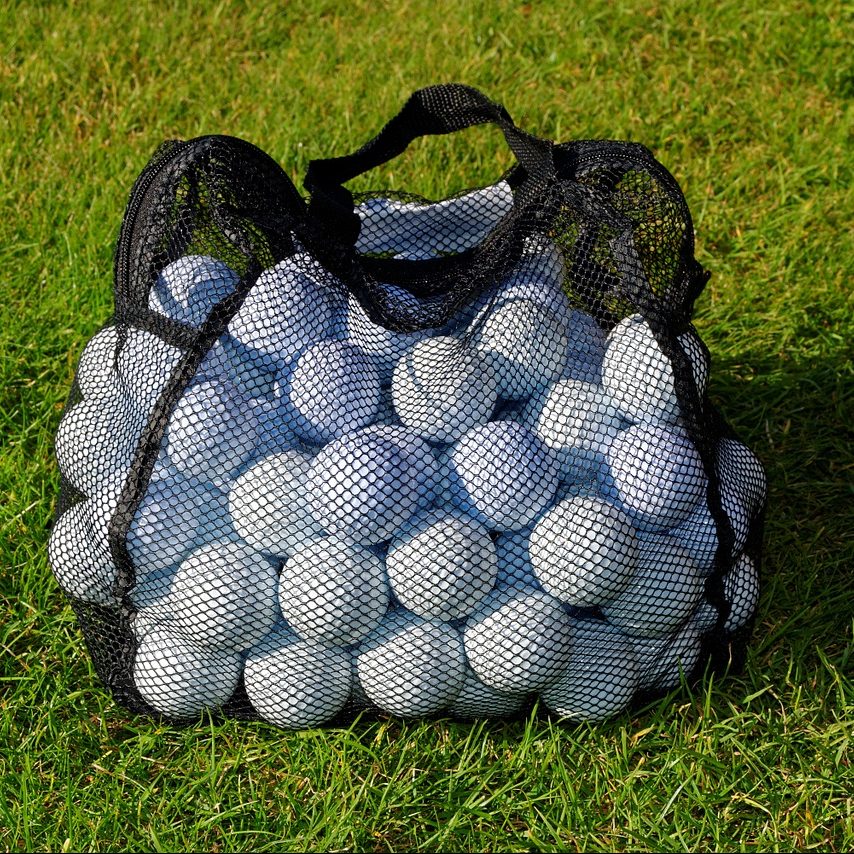 Golf Balls
You'll need these! If you're heading out to the course, we recommend bringing a dozen golf balls. We sell used golf balls for $1 each, or $10/dozen. If you're going to the driving range, we sell bags of 50 balls for $7.50 or 100 balls for $12.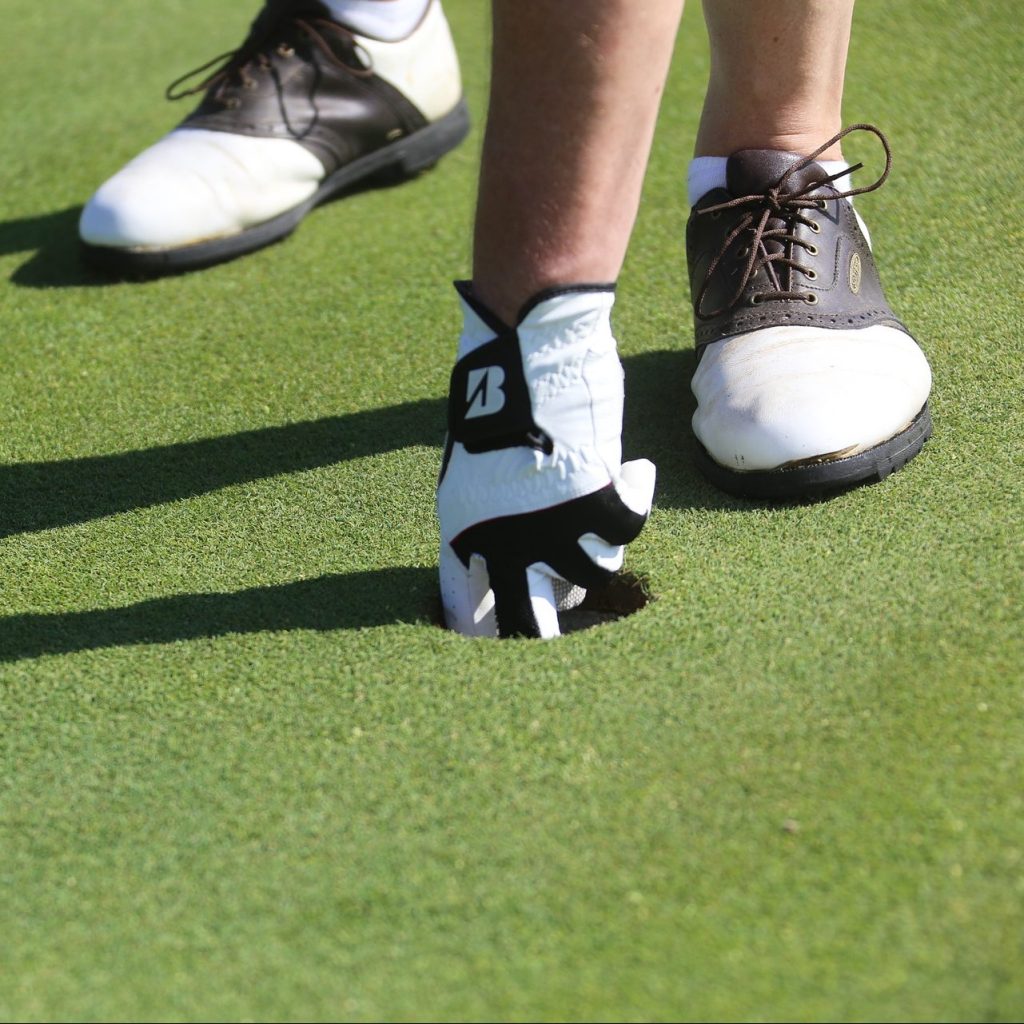 Shoes
You don't need shoes specifically for golfing, but you will want comfortable, supportive shoes that are slip resistant. A good pair of athletic shoes will work great.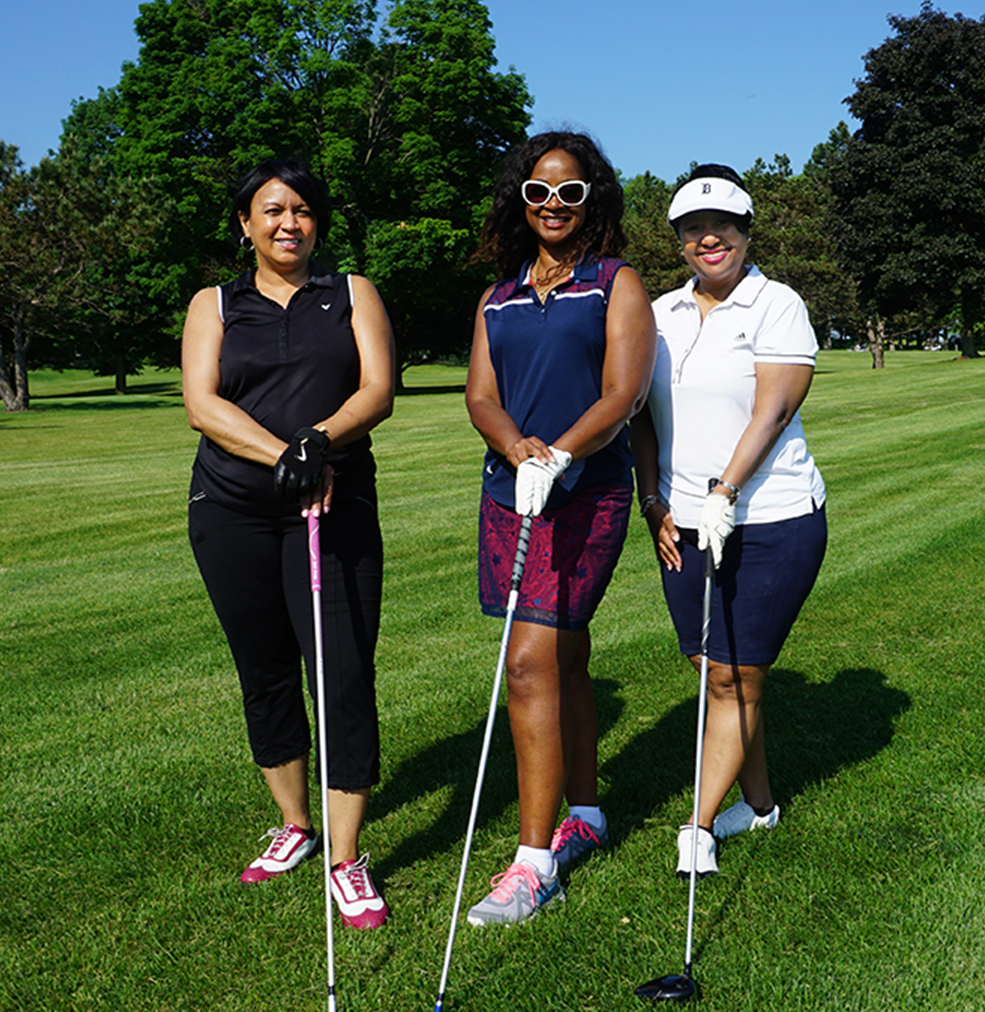 Shirts, Pants and Accessories
There's no dress code at Indian Trails. However, we suggest dressing in comfortable, breathable clothes. Our go-to outfit is non-denim shorts or pants and a collared shirt. On sunny days, you may want to bring a hat or sunglasses.
---
Common Questions
Does golf take a long time?
It depends on the course. Indian Trails is a relatively small course so play is faster. A 9-hole game here will typically last about 1.5 hours. An 18-hole game will be closer to 3 hours.
Is golf exclusive or elitist?
Not at Indian Trails. We were all beginners at one point. We're here to welcome you and help you become comfortable, no matter your skill level.
Does Indian Trails Golf Course have a dress code?
No. Wear whatever's comfortable and breathable. A good pair of athletic shoes is recommended, but not required.
Are kids welcome at Indian Trails Golf Course?
Yes! In fact, we have discounted rates for juniors (ages 15 and under). Check them out here.
Does Indian Trails Golf Course offer beginner golf lessons?
Yes! We have a range of lessons specifically for beginners. Many of them offer a pressure-free, social environment. View golf lessons here.
Guides and Helpful Information