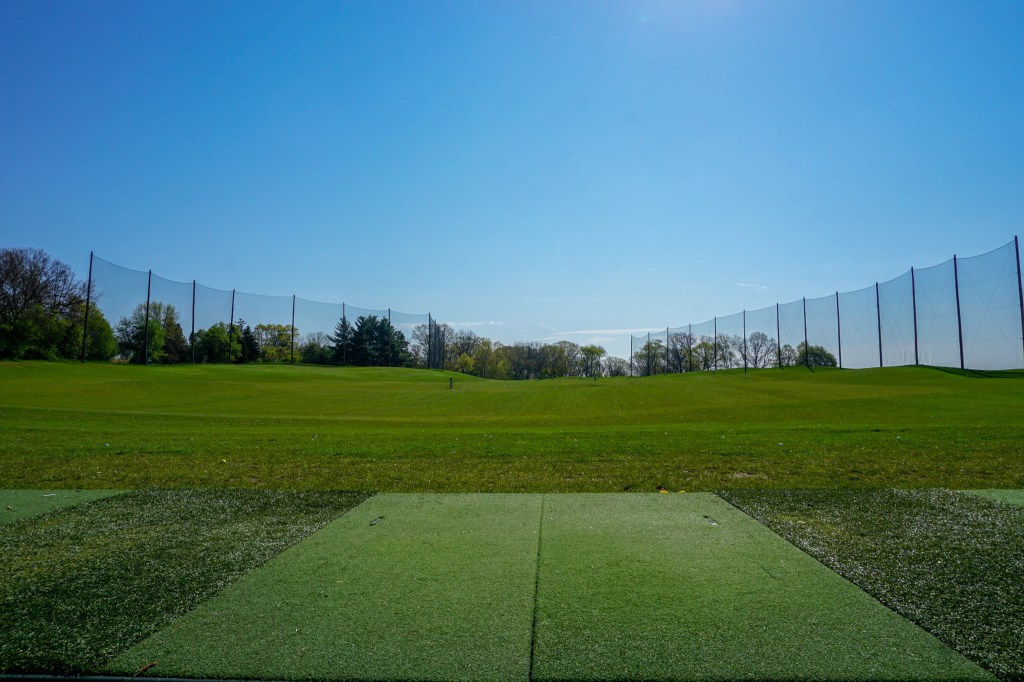 My driving range of choice within the city.
Driving Range
The 25-acre driving range is perfect for practicing your drive and enjoying the outdoors at Indian Trails. The range has 26 hitting stations and is open to the public daily during the golf season.
Hours:
Monday
7:00 am – 7:30 pm
Tuesday
11:00 am – 7:30 pm
Wednesday
7:00 am – 7:30 pm
Thursday
11:00 am – 7:30 pm
Friday
7:00 am – 7:30 pm
Saturday
7:00 am – 7:30 pm
Sunday
7:00 am – 7:30 pm
Fees:
50 range balls
$7.50
100 range balls
$12.50
Punch Card
If you're a frequent visitor at the range, a punch card might be for you.
10 visits with a bag of 50 golf balls
$65.00 ($10 savings)
Membership
You can get unlimited access to the range during the golf season with a driving range membership. There are two membership options.
Driving range membership only
$275
With a golf membership
$125
Short Game Practice Area
The new practice facility they built here is fantastic. For a smaller public course, I've never seen anything like it.
The practice facility at Indian Trails Golf Course is the largest short game area in West Michigan, with a total of five practice greens and three bunker complexes.
The practice greens are free and open to the public on a daily basis during the golf season.