ℹ️ Current Trail Status: Closed due to poor conditions.
Explore this page for hours, trail pass information, and rules.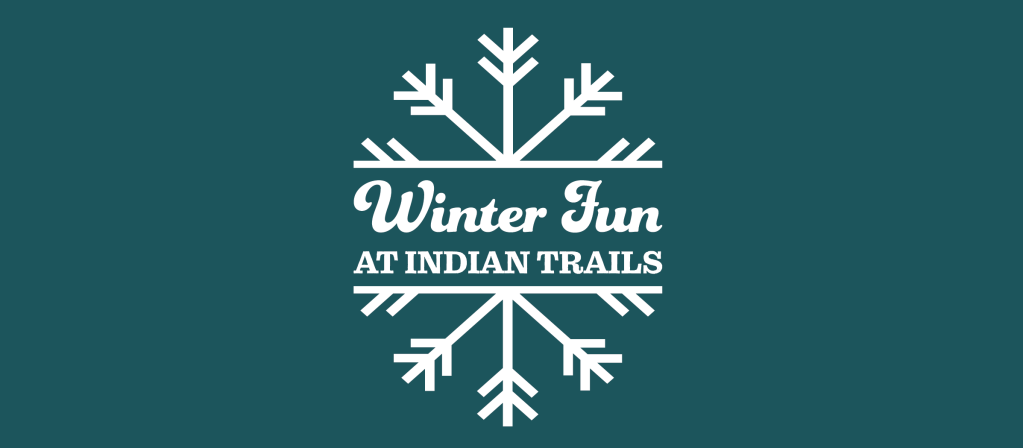 Even in the off-season, the fun here doesn't stop! Looking for things to do in the winter in Grand Rapids? Join us for fat tire biking, snowshoeing, and cross country skiing at Indian Trails!
---
$3 for the Day, $15 for the Season
We ask trail users to purchase either a one-day or season pass to enjoy winter activities. Trail pass purchases help us groom and maintain the trails, staff the clubhouse, and continue to offer winter activities every year. Both passes include admission and free use of the snowshoes when the clubhouse is open. Passes can be purchased online or in the clubhouse during open hours.
The $3 day pass includes:
Access for one person to the trail system for fat tire biking, cross country skiing, and snowshoeing for the day (8 am – 8 pm)
Free snowshoe rental during clubhouse open hours
The $15 season pass includes:
Unlimited access for one person to the trail system during open hours (daily, 8 am – 8 pm) for the entire winter season
Free snowshoe rental during clubhouse open hours all season
---
Rental Snowshoes
Snowshoe rentals are available during clubhouse hours for $3
We can accommodate a full range of shoe sizes, from toddlers to adults up to 200 lbs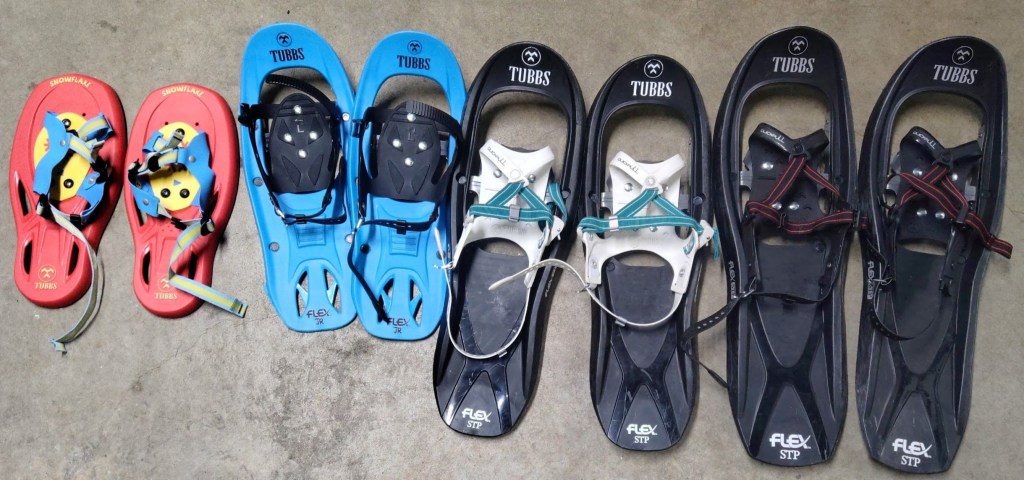 ---
Hours
Trail Hours
The trails are open for bring-your-own equipment daily from 8 am – 8 pm, weather permitting.
Clubhouse Hours
The clubhouse will be open on select days and times for snowshoe rentals and concessions when weather allows.
Thursdays and Fridays
3:00 pm – 8:00 pm
Saturdays
9:00 am – 4:00 pm
Sundays
Noon – 4:00 pm
---
Trail Conditions
For up-to-date trail conditions and closures, visit the Indian Trails Golf Course Facebook page, or call the City's recreation cancellation hotline at 616-456-3699.
---
Trail Etiquette
For Fat Tire Bikers
If you're leaving a rut, try lowering your tire pressure (3-6 psi). If you're still leaving a rut, it's too soft to ride.
Don't ride the track if:
You're leaving a rut deeper than 1"
You're having a hard time staying on the trail
Your tires are narrower than 3.8"
Your tire pressure is greater than 10 psi
For Snowshoe Users
Stay off all roped off and staked areas.
For Skiers
Don't ski on the trail if you're leaving ruts deeper than 1".
No Dogs Allowed
---
Partners